Thank you to everyone who attended St. Joseph the Worker's Summer Festival! We are extremely blessed to have such a beautiful community and hope everyone enjoyed themselves. If you would like to see pictures from the festival please click here.
Faith Formation
St. Joseph's invites you to delve deeper into the mysteries of God, to find purpose and meaning in our lives, and to become more fully the people God has created us to be. As we embark on this journey together, let us remember that faith formation is not a destination but a continuous process—one that unites us in our shared love for Christ and our commitment to living out His teachings in the world.
Youth Ministry
Empowering our young members to become active and engaged participants in the life of the Church. It is a journey of faith, friendship, and self-discovery, guiding our youth toward a deeper relationship with God and a stronger commitment to living out the Gospel values. They are the future of our Church and we are blessed to witness their growth and transformation in Christ.
Weekly reading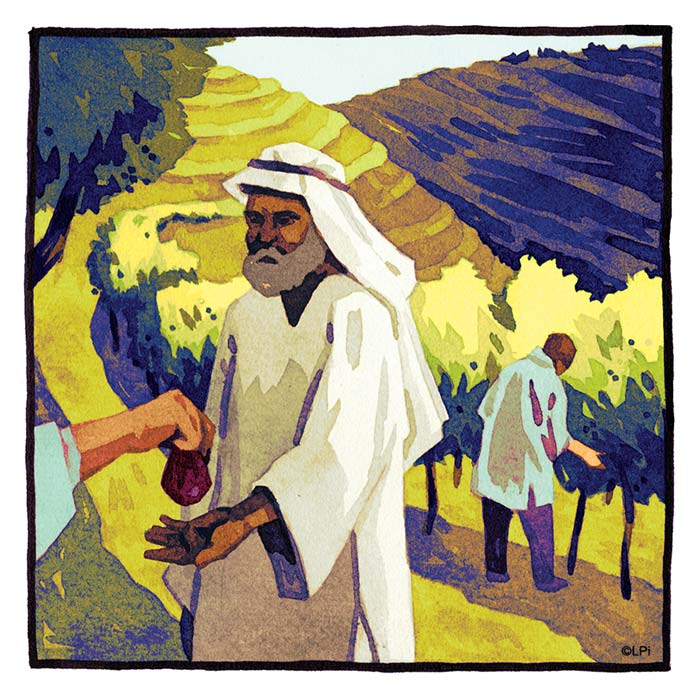 Weekly reading
Readings for the week of September 24, 2023
© Liturgical Publications Inc
Update on Fr. Janusz
May 2023
Fr. Janusz's condition has not changed and he is not being transferred to another facility. He is still residing at:
St. Pius X Residence
310 Cenacle Road
Lake Ronkonkoma, NY 11779
631-608-2622
If you would like to visit Fr. Janusz, please call ahead to check when he is available since he continues to receive therapy and attend doctors appointments. You may send cards and/or letters of well wishes to his new address.
Please continue your prayers, the rosary, and the novena, for our beloved pastor.
Understanding the parts of Mass - watch the video below for a deeper understanding of Mass from the Sign of the Cross through Concluding Rites.
Baptism in the Family of God - watch the video below for families preparing for the beautiful sacrament of baptism
National Eucharistic Revival 2022-2025
Revival's in the Air
An exciting journey ahead
Our world is hurting. We all need healing, yet many of us are separated from the very source of our strength. Jesus Christ invites us to return to the source and summit of our faith—his Real Presence in the Holy Eucharist. Watch the video to learn more about the exciting journey ahead and how you can be a part of it!
Learn more www.eucharisticrevival.org
Message on Roe v. Wade
A message from The Most Reverend John O. Barres, Bishop of Rockville Centre:
A statement on the Dobbs decision by the Catholic Bishops of New York State: Dobbs
Important notice from the Vicar General on June 24, 2022: Safety Notice
Adore Jesus' real presence in the Eucharist, Pope tells U.S. Catholics
Pope Francis blessed a four-foot-tall monstrance for the U.S. National Eucharistic Congress on June 19, 2023 and spoke about how at Mass that morning he was thinking about Jesus' great gift of himself in the Eucharist, a gift that nourishes and consoles believers.
There is a video attached to the article, link below:
Faith Direct - Many individuals and families throughout our community turn to St. Joseph the Worker for warm meals, comfort, and shelter. No one in need should be turned away, which is why we are reaching out to our parishioners. We prayerfully request that you consider signing up for eGiving and setting up your recurring donation.

You can use eGiving from your computer, smartphone or tablet for recurring and one-time gifts.
Sign up today by visiting: faith.direct/NY305 or click on link: Faith Direct
Mass Intentions - The Mass intention book is open for 2023. Visit the reception office or call 631-286-9133. This is a beautiful way to remember deceased family members and friends, and the special occasions in our lives.
Catholic Ministries Appeal (CMA) - please support the CMA. See letter from Bishop Barres for information on the CMA and how to support your parish under DRVC in drop down menu.
Office Hours
The office will be open Monday through Thursday from 9:00am to 1:00pm and Saturdays from 9:00am - 12:00pm. The office will be closed on Friday. If you are unable to come to the office during these times, please call 631-286-9133.
New Member Registration
To become a member of St. Joseph the Worker, please call the office at 631-286-9133 to make an appointment and register. Registration forms in English and Spanish can be found here: